Shop Sustainable
By buying from our range you not only get beautifully handmade, sustainable items - you also support vulnerable people in the community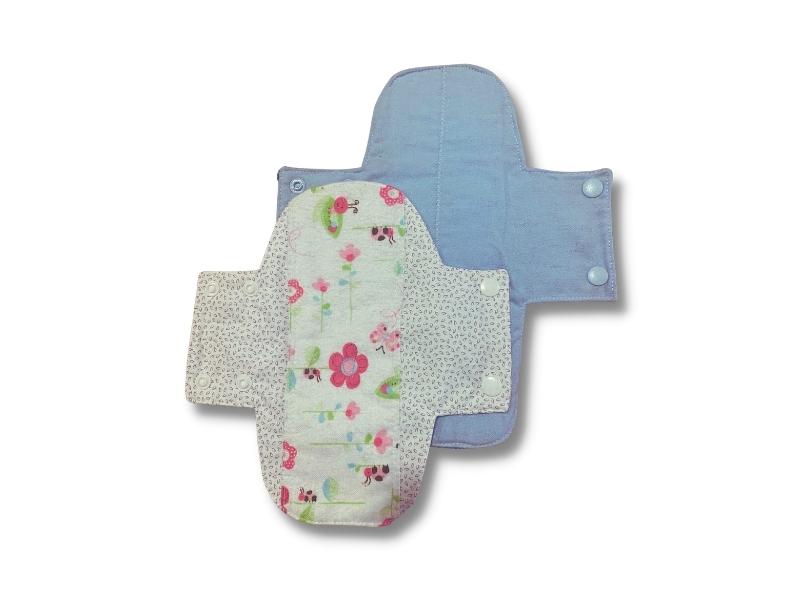 The SuPer Project
By buying items from our Sustainable Period Project range, you support people in the UK living in period poverty.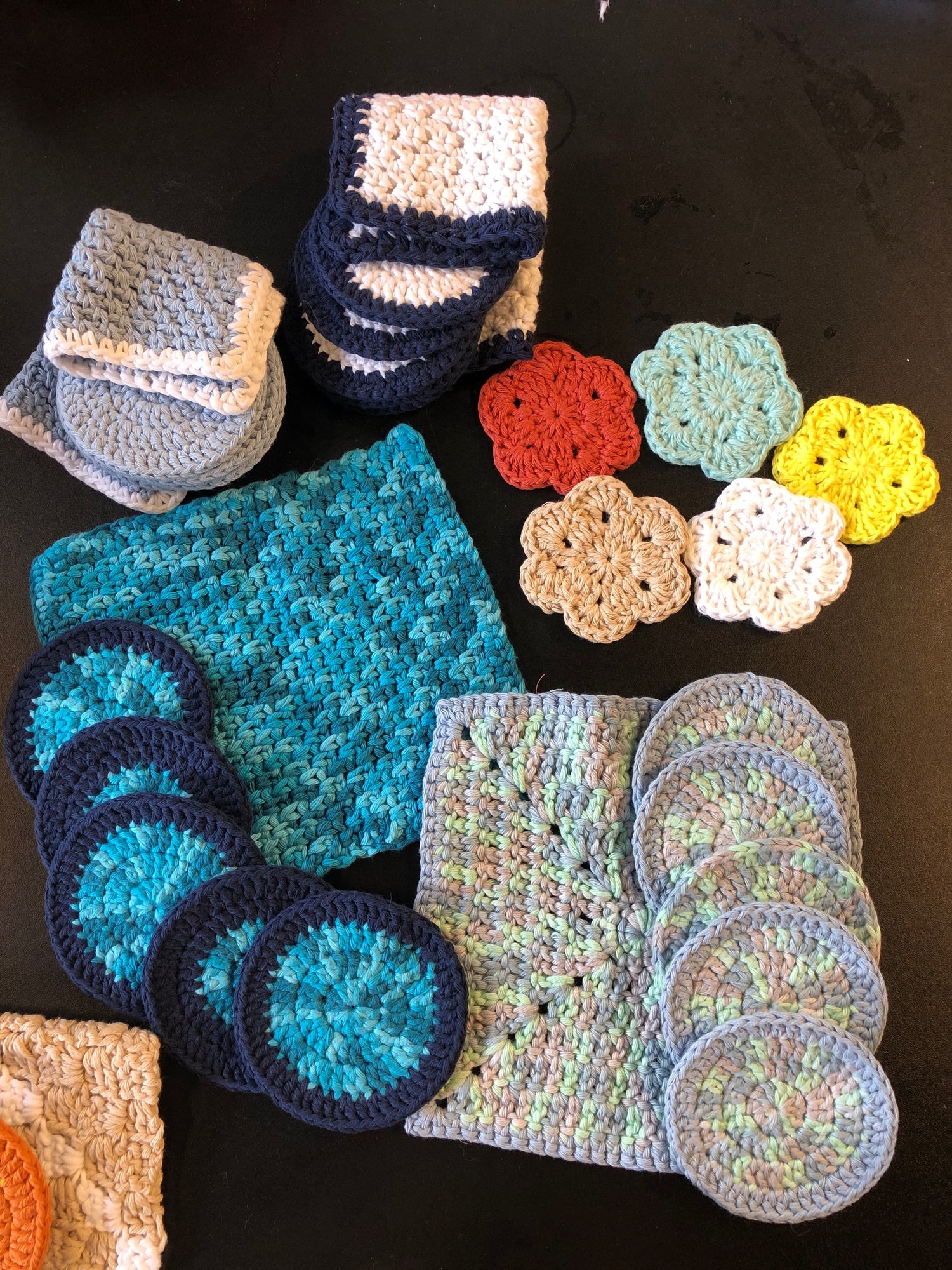 Crochet Beauty
Green up your beauty regime with our beautiful handmade crochet flannel and make up wipe sets, made from 100% cotton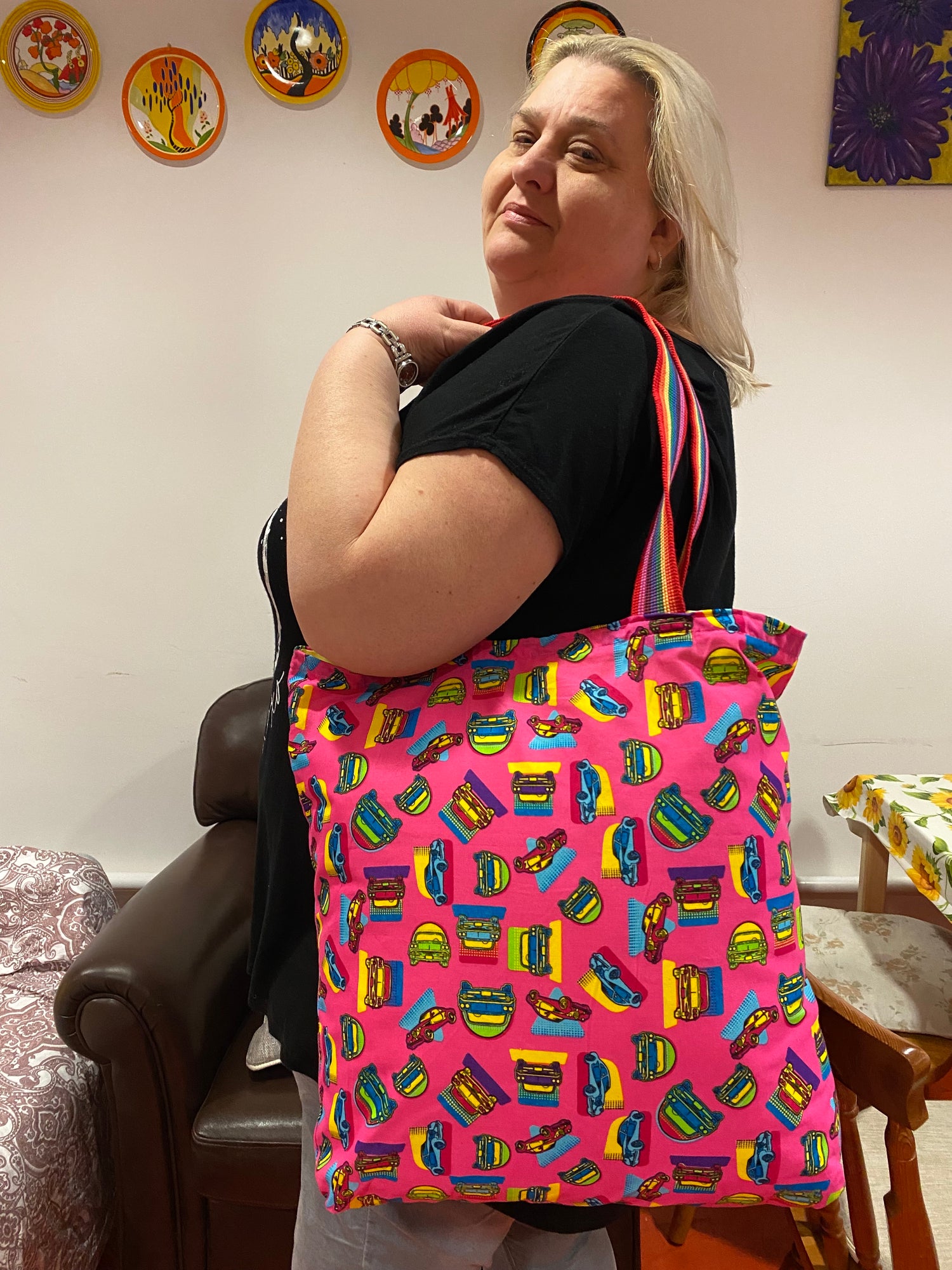 Handmade Bags
One of our simpler makes, bags are a key focus when it comes to teaching people how to sew. By purchasing one of our bags you help us to continue teaching these skills.
Who are we?
Tiger Community Enterprise was set up in 2013 with the aim of helping people to help themselves to grow.
This ethos has allowed us to do a wide variety of projects over the years. Our work is driven by our service users to support the needs of our local community, which has led us to have a heavy focus on sewing and textiles based skills workshops.
Nottingham StrEAT
Tiger's first project was Nottingham StrEAT, an initiative to showcase local small independent business and community projects to provide the the opportunity engage with the community. This was done through street food markets in Nottingham City Centre. This project also meant we could provide work experience opportunities to young people particularly from Nottingham College and the local universities.
Tiger Green Textiles
Combining the needs and interests of the community with Director Toni's extensive sewing and textiles experience. We began offering textiles recycling workshops under the Tiger Green Textiles banner. Workshops encouraged people to come together to learn and share skills and make friends, with the focus being on a variety of items including bags, cushion covers, bean bags, table runners, reusable sanitary wear and much more.
We also added skills classes to the list of activities, in partnership with AC Crafts. Our work with Bakersfield Community Centre led to us running an activity cafe which offered the local community to come together to engage in simple activities, socialise and eat.
The COVID Years
Like many organisations, the onset of covid and national lockdowns brought our projects to an abrupt holt.
This led to us supporting and coordinating the local For The Love of Scrubs group to make and distribute items for the NHS such as; scrubs, scrub caps, laundry bags, headbands and face masks. We also sold masks on a buy one give one scheme meaning we could provide masks for free to those in need. By the time this project wrapped up in 2021 we had made 33,000 items for the NHS and healthcare workers in the East Midlands.
The SuPer Project
As we wound down our covid community making, we found we had volunteers still interested in making to support the community. Combined with pre-covid requests to teach people to make reusable sanitary pads for periods and incontinence, we began developing The SuPer Project using our own design of reusable sanitary pads along with skills, ideas we developed as part of our covid project. All our pads are made by volunteers and we sell them on a Buy One Give One basis to ensure we can provide free pads to people in the UK living in period poverty. The project officially started in May 2021 and continues to grow, for more information or to get involved, visit the dedicated website; www.thesuperproject.co.uk
Community Making
We still have a variety of community makes driven by the needs of our local community. We are currently making drain bags for the NHS and shopper bags for local food banks. These are all made by volunteers, often in the comfort of their own home. This gives our volunteers a chance to support their local community in a way that best suits them. 
Tiger Community Hub
 We opened the Tiger Community Hub in April 2022 to give us a new home base for all our projects whilst simultaneously running a cafe and shop to offer work experience opportunities and help fund our community projects.